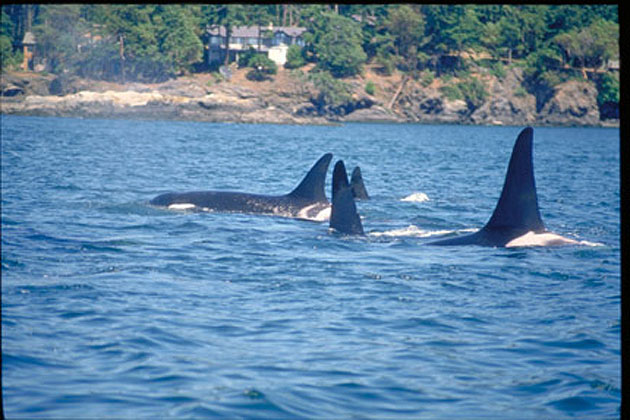 The ocean's kin activity to bird watching, whale watching is a popular activity in Washington and the San Juan Islands in particular. Whales are known to inhabit the greater Puget Sound area year-round, with peak season from April to September. Watchers with a keen eye are likely to see gray or humpback whales as well as thrilling encounters with the orca that defines the region. Additionally you might catch a glimpse of seals, sea lions, dolphins, bald eagles, and many other marine animals.
In any given port, there are typically several qualified charter tours, and many have responded to this competition by offering themed tours, for those interested in science and marine ecology, versus photography, or art and history. While most operators offer some sort of guarantee that you will see whales breach and splash, it is important to stay patient during a tour if the whales are hiding, and enjoy the sights of the beautiful northwest ocean and the pristine San Juan Islands. Many tours are guided by naturalists or sailors who know the waters well, and with every trip unique, a whale watching expedition can be a great educational and exhilarating experience for the entire family.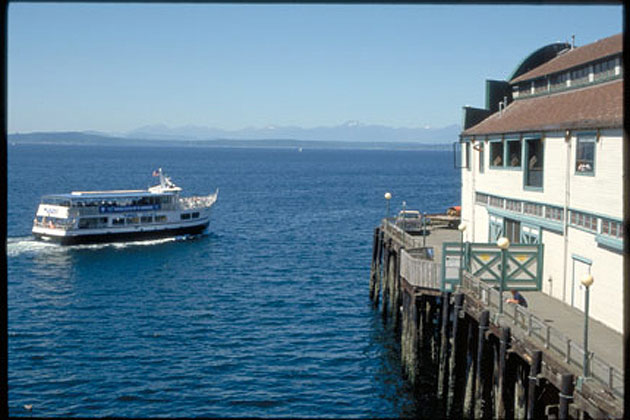 Whale watching outfitters and guides in the San Juan Islands area typically offer guided sea-kayak tours.ÿA sea-kayak is a peaceful means to explore the rocky coves around Shaw, Orcas, or Lopez Island, or any of the hundreds of rocky points that are visible during low tide that offer a rest stop to seals and sea lions.
On a clear day (during peak whale watching season most are) the snowy peaks of the Olympic and Cascade mountains are visible, as well as Mt. Rainier.ÿA three or four hour trip leaves time to grab a quick lunch and explore one of the many San Juan Islands on foot, or a day-long whale watching expedition is the perfect opportunity to fully explore the Pacific northwest while staying at a charming bed and breakfast or hotel in the Puget Sound area.